Garden of Eden Indoor Farming
Promoting better diet, nutrition and economies for families and communities.
Training for Gardeners and Entrepreneurs
We work with nonprofit organizations create training programs and to train technicians, managers and entrepreneurs with hands-on and classroom experience in soil-free gardening.
We expose growers and students to a wide range of crops, equipment and media.
We explore how to make crop choices based on market research.
We encourage and support multiple methods of hydroponic cultivation; we do not focus on specific methodologies or advocate for particular products.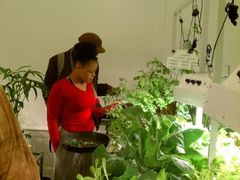 Project Development for Nonprofits
We develop urban vertical gardening projects in cooperation with non-profits, churches, schools and small businesses.
We develop new economic engines in disadvantaged communities.
We provide guidance regarding capital formation, equipment, logistics, training, production, distribution and management skills. Each local producer provides space, personnel and local transportation and networking.
We strive to build awareness and acceptance of healthy diets and local production.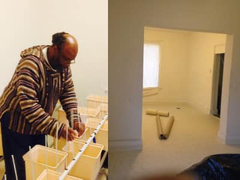 Why? We are motivated by social issues stemming from the urban food desert, consisting of communities that are poorly served by the usual food distribution and marketing system with its vicious circle of poor nutrition and economic decline. Learn More
Staff & Member Updates

Great meeting yesterday with faculty, students of Highline HS in Burien, WA.

Some herbs you can grow with water only. Credit: LInda Parker, Glenda Swinford
gardeningsoul.com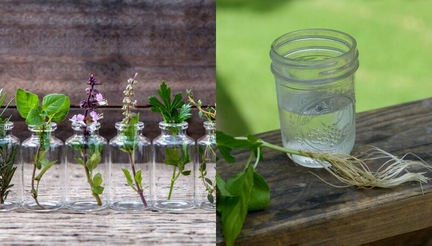 Michael E. Twiggs
06-Jul-2022
Opinions on the use and benefits abound on the Internet, but the science to backup what is staed is much harder to find. Until now...
pubs.acs.org


GOE Administrator
02-Jul-2022
Delivered approx. 100 boxes of microgreens to BIPOC of Greater Seattle in cooperation with Modest Family Solutions.
GOE News Preview
Numerous companies are experimenting with portable farm environments. Here is an example.
In case you're wondering why we are concerned about the relationship between food and community, you may find the article linked below instructive. The authors connect the dots between industrial farming and both economic and physical health.
They find that our overwhelming reliance on industrial
... Continues...
About Garden of Eden Indoor Farming
We are a non-profit organization helping other non-profits bring fresh, nutritious, hydroponically grown produce to local communities. We also offer training in hydroponic gardening and related management skills.
More about us
. If these ideas interest you,
contact us
.