Garden of Eden Indoor Farming
Who we are
About Garden of Eden Indoor Farming
Structural Concept and Key Relationships; People and Tasks
Our Mission and Origin
Garden of Eden Indoor Farming's (GOE) mission is to help you or your nonprofit organization organize a gardening enterprise and provide the highest quality
organic
, nutritional, and flavorful herbs, greens, tomatoes and strawberries, on the best terms possible for consumers. Providing lower transportation time and costs, less spoilage and meeting market demand efficiently all year round, Garden of Eden gardeners supply local grown garden produce large and small scale retailers and wholesalers and regional non-profit organizations.
In addition, we will provide full time state-of-the-art indoor farming job training, offering a transformative skills development model for under-performing young adults, veterans, and unemployed, in cooperation with other nonprofit agencies. We will take unskilled young adults and low-skilled workers and give them high tech, 100%
green agriculture
skills training required for 21st Century food production. This creates local jobs for local residents.
Our strategy is to train young people for adulthood, and to train adult workers for new careers ready to go to work. This year-round job creation process engages us in building the skills, attitudes, knowledge, and experiences that prepare them for both the present and the future.
GOE began as a senior project by Michael Twiggs of Tacoma Evergreen State College, morphed into a community garden co-sponsored by
Maxine Mimms Academy
(MMA) and civic groups in Seattle and Tacoma, WA, and finally into its current independent nonprofit format. We are currently working with nonprofits in central Puget Sound, with special emphasis on communities of color. We also work with commercial entities to develop nutritional, fresh, local food options.
Contact us
Garden of Eden
We may be in the garden; please use our contact form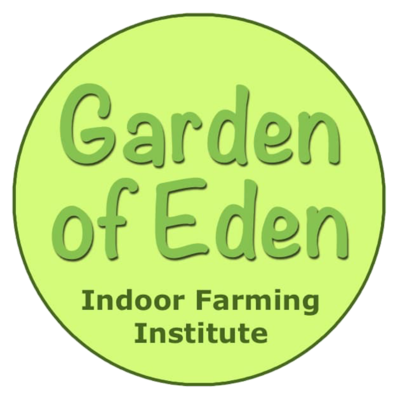 Our Team
Michael Twiggs
Founder, President
Chief Gardening Consultant

Michael Twiggs is a technology professional with both technical and management experience in the manufacturing, telecommunications, banking and education industries. He is the founder and President/CEO of Twiggs & Associates.

His passion is growing fresh fruits and vegetables indoors all year-round. He uses his knowledge of systems design and integration to develop new sustainable business models for food production.


Dr. Lawrence Adeyemi
Sustainable Development Director

Dr. Adeyemi has over 20 years of combined academic and practical experience in sustainable development, project design and implementation. He is well known for delivering projects on time and under budget.

He has served as Project Engineer and manager for large-scale agriculture and water supply projects, most recently with Benico Technical Services. His professional work includes water and wastewater industry project management work at Metro/King County.

He has extensive experience with organic farming of large volume vegetables and fruits in Nigeria, West Africa. He is founder of Clean Water for Humanity, which promotes safe water for sustainable agriculture and drinking.
Cecil Stewman
Urban Agriculture Teacher

Mr. Stewman has a Masters in Teaching, over 37 years of teaching in Tacoma public schools. He has a trade and industry certification. He has academic and practical experience in K-12 instruction, sustainable development, project design and implementation. He has extensive experience with organic gardening and gardening systems.
Affiliations
The academy has been working with youth in Tacoma since 2004. Originally working with at-risk secondary schoolchildren to create a path to reengagement with education, the academy has branced into many additional fields of service.
LETI serves hispanic familiies with a variety of educational assistance programs and instruction in family finance, health and career development. Servimos a familias hispanas con programas en finanzas, salud, liderazgo y desarrollo profesional.
Clark Internet provides software and communication services for operations management, which we also make available to client operations.
Evergarden Farms provides consultation and technical support for hydroponic gardeners.
Eduponics provides curricula, educational support and classroom configurations for training in hydroponic gardening.
Organization
"Garden of Eden Indoor Farming™" and "Evergarden Farms™" are trademarks of Garden of Eden Indoor Farming Inc., a Washington State non-profit corporation founded 2013. (We are not a registered 501(c)(3) and make no claims regarding taxation.) (
Download
our organizational policy statement.)