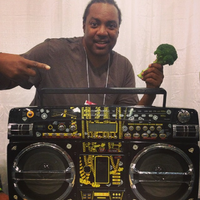 Far too many of our youth are falling through the cracks - not being serviced in our education system. They are simply not engaged - and if you can't engage them - you can't teach them.
For many years, our approach to instruction has always been a piece meal, cumulative learning experience. Students were given a piece of information to be studied and analyzed; then a second piece; and then another to be combined and studied together within a predetermined context. This was the learning experience, and its been tremendously successful - till now.
Those of us on the front lines have noticed a difference in how today's youth learn and respond to instruction. Many do not respond to the cumulative approach to learning. More than a few report that school is boring; unrelated to their life experience. Teachers report that many students are inattentive; easily distracted. They're distracted because they're not engaged.
In fact, the exact opposite approach has proven to be most effective. Metaphorically, instead of giving the students "pieces of the pie" over time, as a cumulative learning experience - we present the "whole pie" for their consideration - then take it apart piece by piece and explain the relevance of each piece to the whole. Same curriculum - different presentation!
IT'S EXACTLY BACKWARDS!!!
WE SERVE DESERT FIRST!!!
AND IT ENGAGES TODAY'S YOUTH!!!
In keeping with our philosophy of - "Serving Desert First" - I'm forwarding the attached information to facilitate participation of youth groups in the upcoming:
"HIP HOP GREEN DINNER - SUNDAY, FEBRUARY 8TH, 4-8 PM - AT LANGSTON HUGHES PERFORMING ARTS INSTITUTE"
The Garden of Eden Indoor Urban Gardening Program is the perfect opportunity to follow the "Green Dinner" with a new, innovative learning experience that teaches Science, Technology, Engineering, Culinary ARTS, and Math in a new context - Growing healthy, nutritious fruits and vegetables indoors - every month of the year.
Please help us reach, engage and teach. Thank you.
Michael Twiggs
Garden of Eden, Project Manager
Central Area Urban Gardeners, Project Manager
Maxine Mimms Academies
http://www.maxinemimmsacademy.org